[ad_1]

Infinix launched the Zero X series last month, a premium trio of periscope-equipped phones. But the company has more phones in the pipeline, we know because we received photos of one from an inside source.
Our information points to this being a new Infinix Note model – we have a Note 10 Pro in the office, but this appears to be a new generation with a distinctly different back (we've included a photo below for comparison). The camera bump features three modules with a 64 MP main sensor, going by the labels.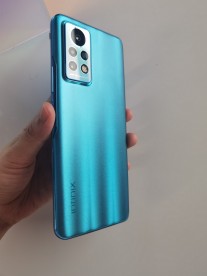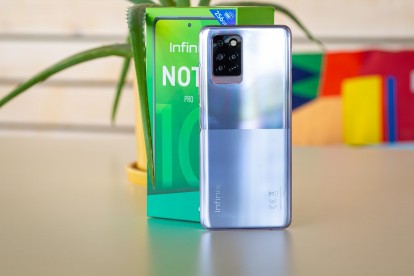 An Infinix phone that is yet to be announced, possibly a new Note model • Infinix Note 10 Pro's back
There's also a "30x telescope zoom" label and while there's no periscope on board (not that we can see), there may be a tele lens on board. Here's a peek at the camera in action:
If you are familiar with XOS, Infinix's Android skin, you may have noticed that the homescreen looks different. If you are not, here is a photo of the Note 10 Pro for comparison – the widgets and icons look redesigned.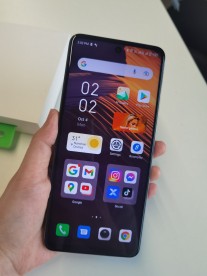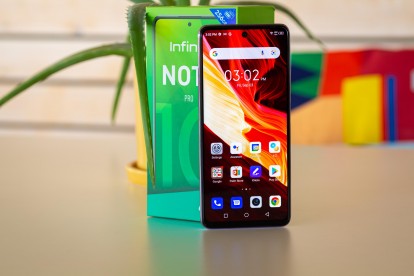 A new version of XOS? • XOS 7.6 running on the Infinix Note 10 Pro
The final photo shows three phones. We don't think they are different models – though a Pro version is not out of the question – these are probably the three color options. There is a subtle stripe pattern that alternates between lighter and darker shades.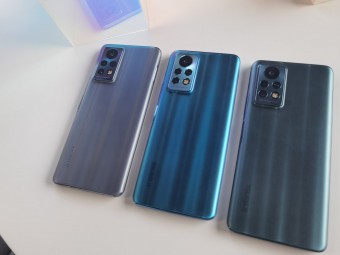 Three units of the upcoming Infinix phone showing off different colorways
There is no official Infinix event on the calendar for now, so we don't know when this mysterious device will go official. Once that happens, it will be interesting to hear if this touched up version of XOS will be released on other devices too.
[ad_2]

Source link