[ad_1]

The Nintendo Switch OLED is going on sale today – or was supposed to, anyway. The pre-orders are over and retailers should be shipping consoles to early buyers, but they are reporting delays.
Indeed, checking out Nintendo's US site, all retailers are showing "out of stock". The situation doesn't seem to be much better in Europe. Amazon France claims that it has stock, but Amazon UK is expecting units to be available from October 12/13 (depending on which color you want). Amazon Germany says that dispatching takes 1-3 weeks.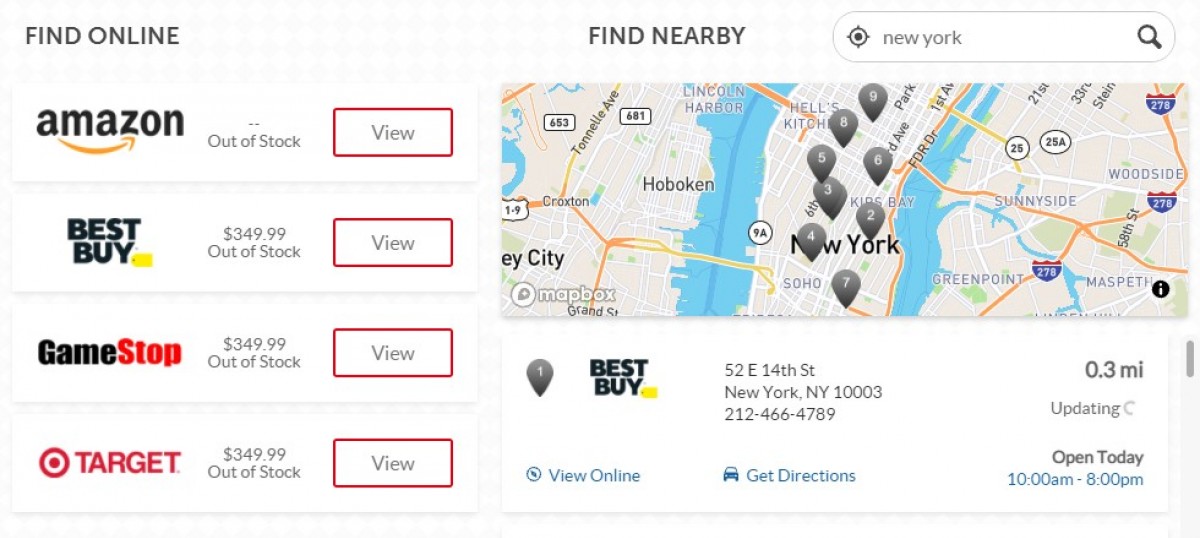 The OLED model has a new larger 7" display (up from 6.2"), however, the internals are effectively the same – a Tegra X1, 4 GB of LPDDR4 RAM and double the eMMC storage (64 GB). There is no official explanation for the supply issues, but we wouldn't be surprised if its due to the chip shortage. The X1 is may be an old chip, but it is not immune to global supply chain issues.
The Switch Lite does seem to be in stock, though the vanilla Switch is harder to find. Note that they received permanent price cuts in the UK and Europe. The OLED model is €365/£310, the vanilla version is €300/£260 and the Lite model is €220/£200.
[ad_2]

Source link