[ad_1]

Last week iFixit found out that unauthorized screen repairs on the brand new iPhone 13 series render Face ID useless. This is due to a tiny new control chip implemented in the flex cable connecting the screens on the phones that links each display to its unique motherboard. This meant that all repair shops not part of Apple's Independent Repair Program would be forced to desolder the small chip from the broken screen and then re-solder it on the new display – a process which would take plenty of time and effort as well as special equipment not available in most repair shops.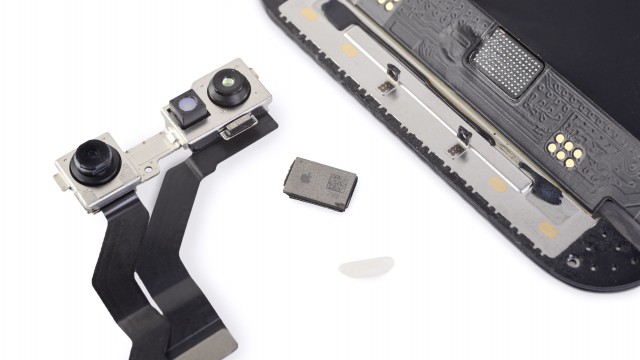 The new chip next to the cameras, display and a grain of rice (image: iFixit)
Apple has now clarified to TheVerge that it's working on a software update that will not require repairs to transfer the microcontroller chip after screen replacements which is a big win for independent repair shops. Apple has not released an exact time frame for the update just yet but we'll be on the lookout and will update you accordingly when it is released.
[ad_2]

Source link