[ad_1]

Google is reportedly totally definitely doing a Pixel Watch this time. Unlike the many, many, many, countless other times this was rumored, this time it's totally happening! – says the report that's all about how it's happening. Forgive us for being skeptical, after having been exposed to way too many Pixel Watch rumors over the years, none of which ever panned out.
Anyway, in 2022 the thing is totally going to appear and exist and be sold (presumably in the handful of countries where Google sells Pixel phones). The upcoming wearable is said to be codenamed Rohan, and execs "have told employees they plan to launch the watch next year".
The watch is going to run Wear OS 3 to "showcase the latest version of Google's smartwatch software to customers and partners" who presumably haven't heard about the Samsung Galaxy Watch4 existing and running that software too – okay, okay, we get it, it's hidden under a layer of Samsung One UI, so Google's true wearable design vision has remained elusive.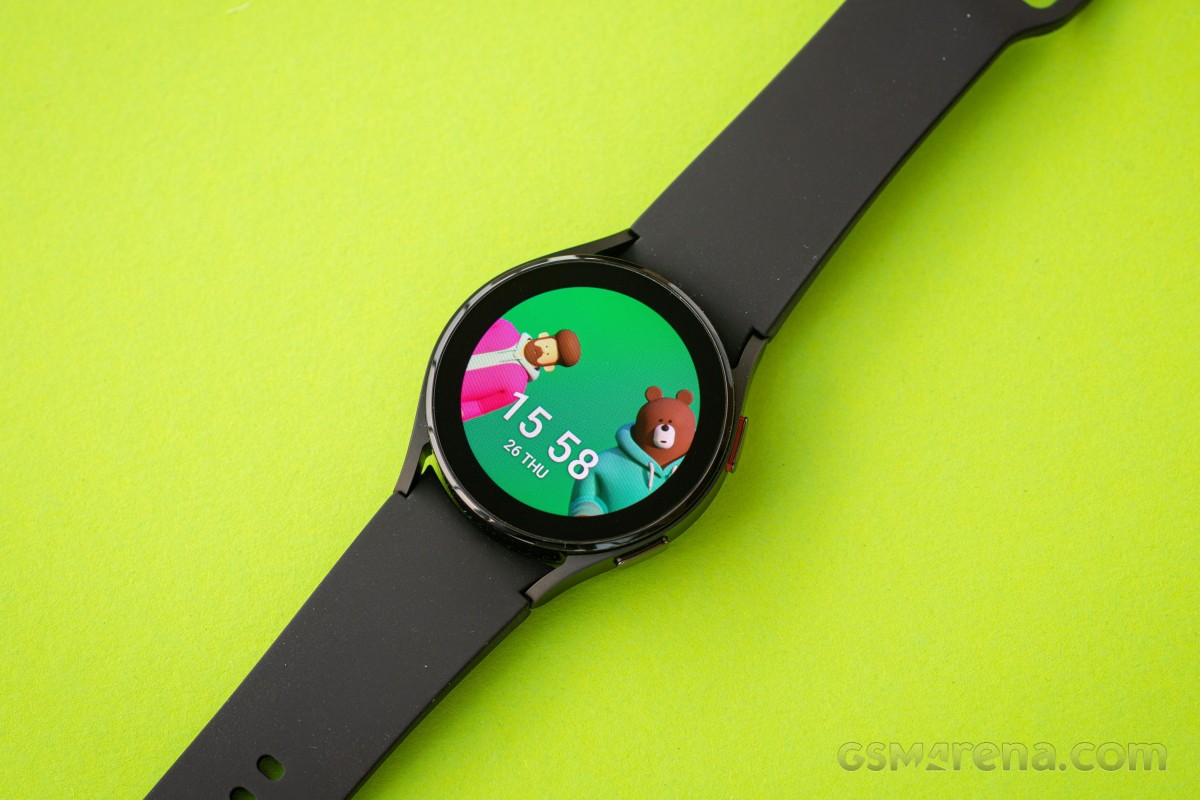 The Galaxy Watch4 runs Wear OS 3 and actually exists
The Google watch will be round and "has no physical bezel", "according to artistic renders" viewed by the source of this report "and employees who have seen it". A screen with no bezels? Wow, imagine that. Oh, wait, we're talking about "artistic renders" here, and those have definitely never in the history of the mobile world been made exaggeratedly tiny for marketing purposes, right? Right, Lenovo?
Surprising absolutely no one, the Pixel Watch will "capture health and fitness metrics", and work on it has "accelerated this year", with Google even letting employees outside of the smartwatch team test it and provide feedback. One of those feedback sessions took place in November, which matters somehow.
It's still not a given that this will be marketed as Pixel Watch, but… come on, that at least makes sense. More so than any part of Google's wearable strategy so far – oh wait, no, giving Samsung exclusive early access to Wear OS 3, in hindsight, was actually a good move, so there's that too.
What's clear is that the Rohan won't be a Fitbit device. Google bought Fitbit last year, and that deal closed in January, and Fitbit said it would "eventually" build Wear OS watches, but nothing's come out of that acquisition so far. But hey, at least Fitbit hasn't been shuttered – yet.
Then again, the Fitbit group has been rolled into Google's Devices and Services division, and recently merged its wearables team with the Fitbit group. Some previously announced Fitbit integration with Wear OS (in terms of some Fitbit features being available on Wear OS) is still in development, and this may debut with Rohan.
The Rohan has very amazing features like a heart rate monitor and step counting, and "in its current form" it will "require daily charging". That charging itself is apparently slow, according to one employee who tested the device. The watch will use proprietary bands, like Apple, because the band market is way too profitable to give away by using standards.
The earliest a launch could happen is next spring, but only if the latest testing round proves a success. The Rohan is intended to compete with the Apple Watch, and at least on the battery life front it already seems to be doing that very well, if this report is correct. Pricing too will be higher than any Fitbit, and considering the Sense launched at $299, this means the Pixel Watch will be at least $349 if not more.
[ad_2]

Source link